Pakistan, with its diverse economy and strategic location, offers a myriad of investment opportunities for those seeking to grow their wealth. While various sectors beckon investors, real estate investment stands out as a particularly promising avenue.
In this comprehensive essay, we will explore the top small investment opportunities in Pakistan, with a spotlight on real estate's potential to yield lucrative returns.
The Booming Real Estate Sector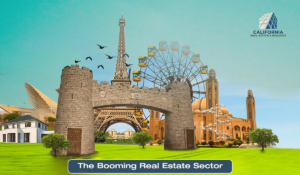 Pakistan's real estate sector has experienced remarkable growth in recent years, making it one of the most attractive investment opportunities in the country.
Factors such as rapid urbanization, population growth, and increased disposable income have driven the demand for residential and commercial properties.
Investing in real estate in Pakistan, particularly in cities like Karachi, Lahore, and Islamabad, offers numerous advantages. Property values have consistently appreciated, providing investors with capital gains.
Additionally, rental income from residential and commercial properties can offer a steady and reliable source of passive income.
Read more: Importance Of Identifying The Top Real Estate And Builders In Bahria Town Karachi: Maximizing Your Investment Potential
Diversified Investment Options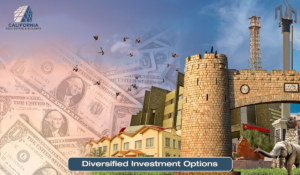 One of the strengths of real estate investment in Pakistan is its diversity. Investors can choose from various investment options based on their budget and risk tolerance.
For those with smaller budgets, residential plots and apartments provide accessible entry points into the real estate market.
Furthermore, real estate developers in Pakistan offer flexible payment plans and financing options, making it easier for small investors to participate in large-scale projects.
Additionally, the government has introduced initiatives to encourage real estate investment, such as tax incentives and exemptions, further enhancing the appeal of this sector.
Gwadar and its unmatchable potential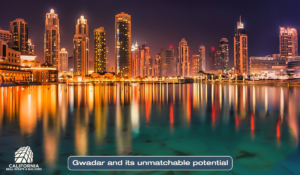 Within the realm of real estate investment, the port city of Gwadar has emerged as a compelling opportunity. Located on the southwestern coast of Pakistan, Gwadar is strategically positioned as the gateway to the China-Pakistan Economic Corridor (CPEC), a major infrastructure project that connects China's western regions to the Arabian Sea.
The development and expansion of Gwadar have ignited significant interest among investors. Property prices in Gwadar have seen substantial appreciation in recent years, and experts predict that this trend will continue.
Gwadar offers a unique blend of residential, commercial, and industrial investment opportunities in Pakistan, making it a prime destination for those looking to diversify their real estate portfolio.
Explore the potential challenges that you should consider in this journey.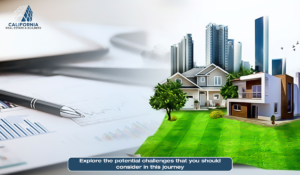 While investment opportunities in Pakistan's real estate sector are abundant, it's essential to recognize the challenges and considerations associated with this market. One challenge is the need for thorough due diligence. Investors must conduct comprehensive research, verify property ownership, and ensure that all legal requirements are met.
Moreover, market fluctuations and economic uncertainties can impact property values. To mitigate risks, investors should adopt a long-term perspective, consider diversifying their real estate investments across different projects and locations, and seek advice from real estate professionals with a deep understanding of the Pakistani market.
Read more: Does The Best Real Estate Company Bahria Town Karachi Offer You Economical Investment Plans?
The Role of Real Estate Agents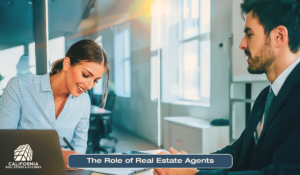 Navigating Pakistan's real estate market can be complex, especially for small investors. Real estate agents and agencies play a crucial role in facilitating and simplifying the investment process.
These professionals have local market expertise, access to listings, and can guide investment strategies. Investors should collaborate with reputable real estate agents who are well-versed in the specific market they wish to enter.
A competent real estate agent can help investors identify promising opportunities, negotiate favorable deals, and navigate the legal intricacies of property transactions. Pakistan offers a wealth of investment opportunities in Pakistan across various sectors, with a special focus on the burgeoning real estate market.
The country's economic growth, urbanization, and government incentives make it an attractive destination for investors seeking small-scale investment opportunities in Pakistan.
Within real estate, Pakistan's major cities and emerging hubs like Gwadar present diverse options for investors, whether they are looking for capital appreciation, rental income, or portfolio diversification. However, investors need to approach the market with diligence, seek expert guidance, and adopt a long-term perspective to fully unlock the potential of these investment opportunities in Pakistan's thriving real estate sector.
Even though people think that real estate investments are something that cannot be easy to follow up you can consider going for the ideal way out of this stressful situation.