Karachi is a city that is known for its fast life which provides economic stability to the entire country and the companies that are operating in this journey are making sure that the residents can enjoy being closer to every necessity of their life.
University road brings you closer to several basic locations that can assist you in satisfying your daily needs of life. No matter what happens this location would make sure that if you need any type of grocery item at any time you can get them easily.
What are the common benefits that people are availing near this area? How California Residencia is a better choice?
If you live near university road then you would know how you are easier getting several benefits from the commercial centers nearby but most people are not aware of them and we are here to guide you in this matter.
The flow of Traffic
Karachi also famously known as the city of lights is a city consisting of people that are always on the run to complete their tasks and make sure that they are struggling to achieve their goals in their life.
If you live on university road then you would know that the constant flow of traffic is something that keeps Karachi alive or else you would not get the vibe of this city.
The constant flow of traffic will also ensure a secure home which is one of the problems that people have to think about before getting a property for themselves you could look into a project in Bahria Town Karachi known as California Residencia that is located at a much safer environment.
Gaining knowledge becomes easier
Education is important at every stage of your life which is why we want to let you know how this journey becomes easier by relocating to a university road that brings schools, colleges, and universities closer to you.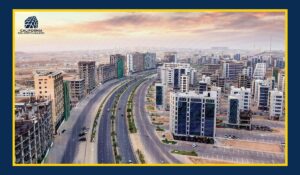 Most of the students have to travel a long distance to reach their institution and, in this situation, they often miss their class because of traffic but with smart decisions like if you move to Bahria Town Karachi and book an apartment in California Residencia then such matters can be handled on time.
Craving for your favorite meal?
Are you a foodie? Well, if you are not most of the people that live in Karachi are and they often carve for different types of taste, and not getting that taste would probably ruin their mode. Such sort of matters can be taken handled when you live at university road in Karachi.
Craving for junk food or desi food you don't need to think about their availability you can just get out of your home and walk on the road to notice the number of options that you have related to your food.
Another option that people have started to opt for is to relocate to California Residencia in Bahria Town Karachi.
Hub of real estate trends
The real estate market in Karachi has always attracted maximum profit and that is where we want to let you know that one of the locations of Karachi known as University Road has attracted many builders to construct their projects near this road.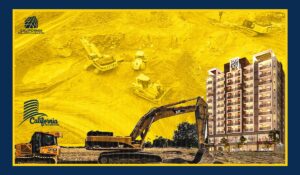 The growing economical situation is a clear sign that you have to get yourself a home that is certain locations near them which include grocery stores, institutes, and much more. This is will save your fuel charges and your time. You also have the option to relocate yourself to California Residencia in the prime location of Bahria Town Karachi.
No more choosing dates for groceries.
Desi family lives are filled with ups and downs because before you are going to get yourself grocers you have to think twice regarding the traveling expense which is why what most people do is that they decide a specific week for a whole month to do grocery shopping on that day.
But if you live near university road then you would no longer need to worry about these problems because grocery stores are nearby you would just need to get those items that you would need for your everyday life.
You can explore more about how California Residencia can be the ideal residence for you by exploring our website and learning about the lifestyle of Bahria Town Karachi.
With most of the necessary items covered we want to let you know that these are the necessary things that you would need to call your home located in the perfect location and certainly most people would agree in this situation.
Is university road in Karachi comparatively better than Jinnah Avenue in Bahria Town Karachi?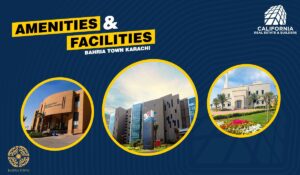 The answer to this question is the best way to decide regarding your relocation matters and what is the next step that you should take.
We want to let you know that the facilities that you are getting at the University Road in Karachi are the outdated versions of the facilities that you would be getting on Jinnah Avenue in Bahria Town Karachi.
California Residencia a project by California Real Estate & Builders is a project that also has its club within the project that can make sure that you can spend your time staying physically fit within the project premises.
The project is located near Jinnah Avenue which makes your everyday life easier than it is right now as you would have lavish greenery and wide roads causing minimum traffic issues with mesmerizing views with an enthralling location making your real estate investment perfect which is something that you should prefer.
An investment in a real estate project is something that most of the people of Karachi love to do but we also know that this journey has become difficult for them because of builders that do not deliver their projects on time.
In Bahria Town Karachi a well-known real estate company known as California Real Estate & Builders are here to let you know that they have delivered the first residential project by a private builder in this journey and we want to make sure that you are not thinking twice before investing in their project such as California Residencia.