Bahria Town Peshawar is a project of wonders that is being launched by Bahria Town after their successful endeavors in Karachi and Bahria Town Karachi 2. But with all the rumors that usually happen when Bahria Town launches any project, many people are worried about how this project will grow and how will it provide a return on investment. This is where we would like to inform you how such rumors must be avoided so that you can choose the right path in this journey and learn more about Bahria Town Peshawar.
Why Bahria Town Peshawar is a promising project?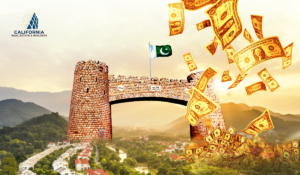 Bahria Town Peshawar is still undergoing its launching period and this is where it is important to know about the history of Bahria Town. From Rawalpindi to Lahore to Karachi to Nawab Shah and now Peshawar, Bahria Town is marking its identity on Pakistan's key real estate locations.
The main thing to know about in this type of situation is how Bahria Town has always delivered what it has committed to its clients. This journey of committing and delivering is something that has always been the motto of Bahria Town.
One of the key factors that people must understand in this situation is how Bahria Town has provided a lifestyle of wonders for the people of Pakistan. Bahria Town Karachi is top on this list because of the luxurious lifestyle that is provided to the people who have never seen such sort of community being well developed in Karachi or Pakistan.
Read more: Why Bahria Town Peshawar Is A Trailblazer For Peshawar's Real Estate Market?
Does Bahria Town Karachi have a NOC?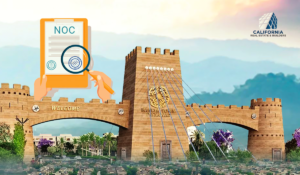 Bahria Town Karachi has already gotten most of the permissions that are needed to provide leases to its residents and special announcements will be made soon but the rumors surrounding this type of issue have already cleared multiple times.
Bahria Town Karachi has since then launched multiple new precincts within its vicinity such as Bahria Green and new Farmhouses that have a lake within Bahria Town Karachi.
Why should you prefer Bahria Town Karachi for your investment?
Real estate investment has long been considered one of the most secure and rewarding avenues for individuals looking to grow their wealth. In Pakistan, Bahria Town Karachi has emerged as a prime destination for real estate investment, offering a unique blend of luxury living, modern amenities, and promising returns. In this essay, we will explore why Bahria Town Karachi is an exceptional choice for those seeking to Invest In the best real estate In Bahria Town Karachi.
Read more: Best Way For Foreigners Invest In Bahria Town Karachi Properties.
Bahria Town Karachi stands out as a master-planned community that embodies the concept of a city within a city. Developed by the renowned Bahria Town Group, this mega-project is designed to offer a self-sustained and holistic living experience.
It comprises residential, commercial, and recreational zones, creating a harmonious urban environment. The meticulous planning of Bahria Town Peshawar ensures that residents have access to everything they need, from education and healthcare to shopping and entertainment, all within the confines of this well-structured township.
Location is a critical factor in real estate investment, and Bahria Town Karachi & Bahria Town Peshawar boasts a strategic one. Situated along the Karachi-Hyderabad Motorway, it offers excellent connectivity to the city center and key transportation hubs.
This proximity to major road networks makes it a convenient choice for both residents and investors. Additionally, it's not far from Jinnah International Airport, further enhancing its accessibility and appeal to a wide range of individuals.
One of the driving forces behind Bahria Town Karachi's attractiveness for real estate investment is its robust infrastructure development. The project is equipped with modern amenities such as wide roads, well-planned drainage systems, and a reliable power supply.
These infrastructure investments that can also be done in Bahria Town Peshawar not only enhance the quality of life for residents but also contribute to the appreciation of property values. Investors can rest assured that their assets are in a location where the community's growth is well-supported by essential infrastructure.
Bahria Town Karachi offers a luxurious lifestyle that appeals to both residents and potential tenants. The community is dotted with beautifully landscaped parks, themed commercial districts, and recreational facilities such as golf courses, sports complexes, and cinemas, these are the same things that are being offered in Bahria Town Peshawar.
This attention to detail creates an ambiance of exclusivity and comfort, making it an enticing prospect for real estate investors. Properties in Bahria Town Karachi often command higher rental and resale values due to the premium lifestyle they offer.
Investors in Bahria Town Karachi have witnessed promising returns on their investments over the years which is why Bahria Town Peshawar has the same expectations. The demand for properties in this township has steadily increased, leading to consistent capital appreciation.
Read more: Why It's Safe To Invest In Bahria Town Karachi?
Whether you invest in residential plots, apartments, or commercial properties, the potential for value growth remains high. The combination of a prime location, well-designed infrastructure, and a luxurious lifestyle ensures that Bahria Town Karachi retains its allure for both local and overseas investors.
Safety is a top concern for investors and residents alike. Bahria Town Karachi addresses this concern by providing a secure and gated community with 24/7 security personnel and surveillance systems. This sense of safety is a significant selling point for real estate in the area.
Investors can be confident that their assets are protected, and tenants can enjoy peace of mind. Bahria Town Karachi and Bahria Town Peshawar offer a diverse range of investment opportunities to cater to various budgets and preferences. Whether you're interested in residential properties, commercial spaces, or even themed villas, you'll find options that align with your investment goals. This versatility allows investors to create a diversified real estate portfolio within the same community.
Bahria Town Karachi and Bahria Town Peshawar is a beacon of opportunity in the realm of real estate investment in Pakistan. Its master-planned community, prime location, robust infrastructure, luxurious amenities, and promising returns make it an attractive choice for investors seeking both short-term gains and long-term stability.
As the community continues to flourish, those who invest wisely in Bahria Town Karachi or Bahria Town Peshawar can expect their assets to appreciate while enjoying the benefits of an upscale lifestyle in this thriving urban enclave.