In recent years, Pakistan has emerged as a promising destination for real estate investment, attracting local and international investors. The country's vibrant cities offer a plethora of opportunities, and one area that has witnessed significant growth is residential real estate.
This journey explores the top cities in Pakistan for investing in residential real estate, with a special focus on the illustrious Bahria Town.
Explore the perfect cities for Residential real estate investment
Karachi – The Economic Hub
Karachi, the economic hub of Pakistan, stands as a beacon for real estate investors. The city's dynamic landscape, fueled by a robust economy, makes it an attractive destination for residential real estate investment.
Areas like DHA and Clifton have witnessed remarkable appreciation in property values, presenting investors with lucrative opportunities. Investing in residential real estate in Karachi is akin to planting seeds in fertile soil, with the potential for substantial returns.
Lahore – Cultural Capital and Real Estate Gem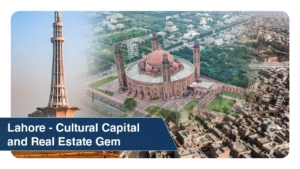 Lahore, the cultural capital of Pakistan, is not only rich in heritage but also in real estate opportunities. With the development of upscale societies like Bahria Town and DHA, Lahore has become a hotbed for residential real estate investment.
The city's ever-expanding infrastructure and amenities make it a magnet for those seeking a blend of tradition and modernity in their investments.
Islamabad – The Serene Capital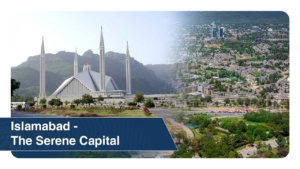 Islamabad, the capital city of Pakistan, is known for its serene surroundings and well-planned infrastructure. As a result, it has become a prime location for residential real estate investment. DHA Islamabad and Bahria Town Islamabad,
in particular, offer a lifestyle that seamlessly combines luxury and tranquility. Investing in residential real estate here ensures financial gains and a quality of life that many aspire to attain.
Rawalpindi – A Strategic Choice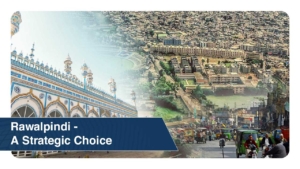 Adjacent to Islamabad, Rawalpindi complements the capital city's growth and is a strategic choice for real estate investors. The city has become a real estate hotspot with planned developments and housing societies like Bahria Town Rawalpindi.
The proximity to major economic centers enhances the value of residential properties, making it an attractive option for investors looking for strategic placements.
Faisalabad – The Industrial Heart
Faisalabad, known as the Manchester of Pakistan due to its thriving textile industry, is an industrial powerhouse and an emerging player in the real estate sector. With increasing urbanization, the demand for quality residential spaces has surged, and areas like Gulberg City are witnessing a surge in real estate activity. Investing in residential real estate in Faisalabad taps into the city's industrial vibrancy and growing population.
Multan – The City of Saints
Multan, steeped in history and culture, is rapidly making its mark on the real estate map. The city's strategic location and ongoing infrastructure development make it an appealing destination for residential real estate investment.
Housing projects like DHA Multan and Bahria Town Multan are transforming the real estate landscape, providing investors with opportunities to be part of the city's growth story.
Peshawar – Gateway to the North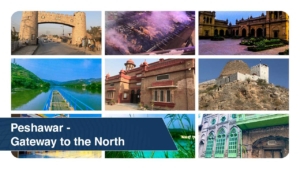 Peshawar, the gateway to the scenic northern areas of Pakistan, is emerging as a real estate investment destination. With its unique blend of history and modernity, Peshawar offers investors a chance to tap into a diverse market.
Housing societies like Hayatabad and Regi Model Town have become focal points for residential real estate investment, presenting a promising outlook for the future.
Quetta – The Fruitful Frontier
Quetta, the capital of Balochistan, is a city with untapped potential in the real estate sector. While it may not be as bustling as Karachi or Lahore, Quetta offers investors a unique opportunity to enter a market with immense growth potential.
As the city develops and infrastructure projects shape, residential real estate investments in Quetta could yield substantial returns.
Gujranwala – Industrial Progress and Real Estate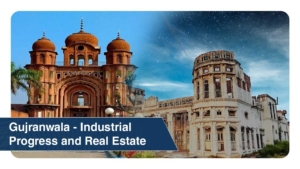 Gujranwala, known for its industrial progress, is gradually becoming a player in the real estate arena. With the city's economic growth, the demand for quality housing is rising. Investing in residential real estate in Gujranwala, especially in planned developments, aligns with the city's upward trajectory, promising investors a stake in its evolving landscape.
Bahria Town – A Game-Changer in Residential Real Estate Investments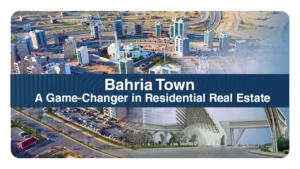 No discussion about real estate investment in Pakistan is complete without highlighting the revolutionary impact of Bahria Town. With its meticulously planned communities, world-class amenities, and a commitment to excellence,
Read more: Real Estate Investment Tips On Top Renting Vs. Buying Options
Bahria Town has become synonymous with luxury living. Investing in residential real estate in Bahria Town guarantees a property and an entire lifestyle experience.
Pakistan's real estate landscape is ripe with opportunities for residential real estate investment, and each city offers a unique blend of economic prospects, cultural richness, and lifestyle appeal. Whether it's the bustling metropolis of Karachi, the cultural haven of Lahore, the serene capital of Islamabad, or the game-changing Bahria Town developments, investors have many options to explore.
With the right choice and strategic planning, investing in Residential Real Estate Projects in Pakistan can unlock a world of financial gains and a lifestyle that epitomizes modern luxury.