Creating an asset is not an overnight thing, it takes hard work and a smart decision. Now that there are too many options to invest in that mind gets vague. There is a huge debate on whether to invest in the plots or apartments but de facto you can do as per your preferences. When you are investing in apartments it has its benefits and the same goes for the plots.
The quickest way to earn a profit is through the apartment.
You may not believe this but this is one of the facts that investing in apartments will make you earn revenue in a short period. Apartments are already built and have their system running, you just need to buy your preferred one. The process of apartments is quick and so does the revenue. You can easily make a way out of it or you can rent it as soon as possible.
When you buy a plot and you want to earn quick revenue you do it by enrolling it. There is no quick way through plots. You need to make it a building or house to live in. the huge debate about buying apartments vs plots needs to end because they both have different places. Bahria town Karachi has been one of the places where you can have both.
Investing in a reputable society is the key to secure investment.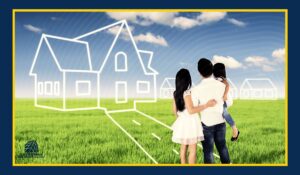 The whole world is filled with empty plots and apartments but this doesn't mean that you can invest in all. Some societies are average and don't have a strong future but there are societies like Bahria town Karachi which shows that investing there will give guarantee a sustainable and secure future.
A reputable society in terms of investment is the main character of securing your investment. Your assets have value when there is the part of a good society. The process of owning the asset is easy and the investment portfolio gets strong. It doesn't matter if you go for plots or apartments you will never be disappointed.
Read more: Why It's Safe To Invest In Bahria Town Karachi?
What has the highest demand in the market when it comes to investment?
Investment is the biggest goal you can achieve for yourself and when it is becoming chaotic and messy. Both apartments and plots have demand in the market and it depends on what the client prefers. In the debate about buying apartments vs plots, people have forgotten about the saturation in the market.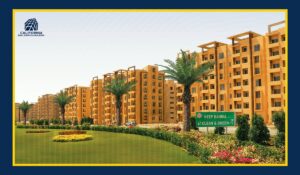 The societies like Bahria town Karachi that is expanding from the other side and selling their property from another. Nowadays apartments have the highest demand as compared to plots because they don't have to worry about any necessities when it comes to water, security, or light. Apartments have their system and people are preferring more.
Why do people still invest in plots when apartments are in demand?
Plots have a special place in the market because before advanced apartments plots were at the peak of the market. Plots give flexibility to the owner because it is relatively low cost as compared to apartments. You can build it as per your liking and there are rules and regulations for it.
People have the whole yards to customize the house and investing in apartments may limit you. You can add and exclude features of the house that is not suiting you well. You can your designs that can fancy your personality because building a house is a lifetime goal for some people and once is enough if done right.
Find out which are best for the budget-friendly option.
Things get slightly over the budget when it comes to investment because the market value doesn't be in a straight line. There are some budget-friendly options available and investing in apartments is not the one. The apartment doesn't come for cheap and when you have invested in it there is lifetime maintenance that you have to pay for the necessities.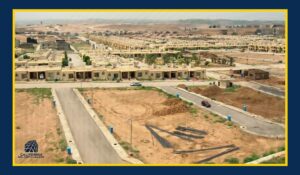 When we talk about plots it is just barren land that needs to be worked on so it will be cheaper than apartments. However, there is no maintenance that you need to pay for a lifetime, and also give remarkable option when it comes to designs. If you want to balance between the bank account and good society asset then the plot is your answer.
Plots are not just for building homes you can do more to it.
Some people invest in the plots but don't want to construct a house, there is a safe option available for them. You can do multiple things there like hosting a family event or making a spot that you can do earning. Utilize the plot for different purposes and you can have events and earn revenue from it.
Unless you are creative with your plot and don't want to construct the house there is no way to generate revenue. At least with the apartment, you can earn revenue at a fast pace but Investing in apartments in plots are not a complete regret. It is a great option when you have a growing family and with saving you can construct your dream house.
Find out what happens to apartment value over time.
The market is huge gameplay and there is not a single thing that remains constant. Looking out for a few factors there is one thing that remained constant. When you are investing in apartments the value of it depreciates over time. This happens everywhere and it is hard to boost the value of apartments.
Apartments like Bahria town Karachi are different, their value may depreciate but with they also come back after time. Just like plots depending upon the market it gets up and down. One thing similar about buying apartments vs plots is that their value depreciates and appreciates with time.
Investing in apartments are better side hustle in the chaotic market.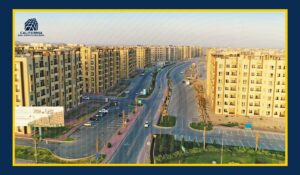 You don't need to save money on construction like in plots. Apartments are selling out at a fast pace because they make life easy and you can easily earn money.
They might restrict some options for you but in buying apartments vs plots apartments are better for the bachelor's life and small family. You can still have the desired apartment if looking in the right places.